Newsletter June 22nd, 2021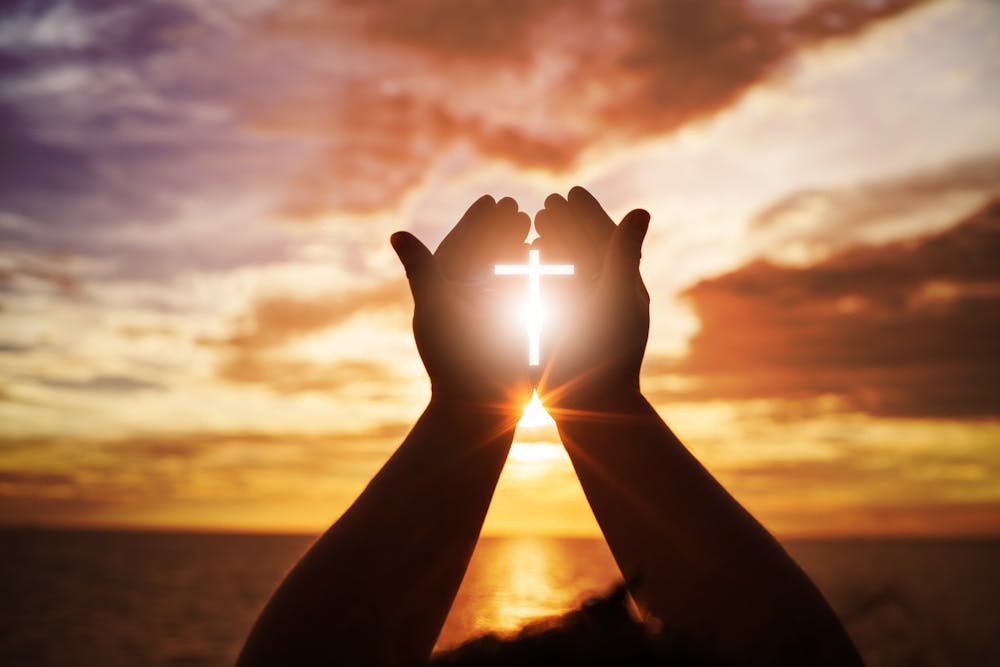 May God's blessing go with us today,
At the end of this school term we pray.
That you keep us safe and give us rest
So we start again renewed and refreshed.
Full of health, full of fun
Ready to come and learn again.
May God's blessing go with us today,
As we begin our school holiday.
Give your peace and your joy,
To every girl and every boy.
Help the teachers to enjoy the break,
and prepare and plan for the new intake.
May God's blessings await us next term,
To embrace each new challenge without fear.
Fill this school with your love,
and guide our hearts from above.
Full of faith, full of hope,
full of joy, and full of love.
Amen
Dear Families,
Welcome to the last newsletter of Term 2.
It's been another busy term in the life of our school community and I am sure that our students and staff will enjoy a well-deserved rest over the school holidays.
Our end of term also is a time of farewell and welcome. We will be saying goodbye to three staff members who have been part of the fabric of the school community over recent years.
Leela House, Emma Busuttil and Lauren Stancliffe have each made significant contributions to our school life and I know that they leave with the best wishes of everyone in the school. Each is moving onto new roles in different schools and our loss is their new schools' gain.
Good Luck Leela, Emma and Lauren. Thank you for everything you have done for St. Brigid's and please don't forget us, because we won't forget you.
We are also welcoming Tracey Speakman as our new Admin & Finance Officer, Jayne Bosworth as St. Brigid's Acting Principal and Renee Teven as a temporary Learning Support Officer. All three have visited our school and are here again this week to assist in their settling in.
Jayne will be here all day Thursday and parents are most welcome to pop in and say hello.
We will also be welcoming Simon Bonney early next term to the staff. Simon will teach 5/6W on Tuesdays and run the school Tutoring Program on Wednesdays.
Finally, as this is also my last week here as Acting Principal, I want to thank you all for welcoming me into the St. Brigid's community. It's been a pleasure and a privilege to have filled the Principal's role and I wish you all the best moving ahead.
Stay well. Stay safe. Stay happy.

God Bless,

Anthony Clifford
These have been sent home today. Thanks to all the teachers for their great work in preparing these.
School will finish @ 2.15pm. We are holding our Dress Up Day to celebrate 200 years of Catholic Education in Australia which we had to postpone due to the COVID lockdown. All around the country, each and every Catholic school has been invited to mark this incredibly significant milestone during the term.
Children are invited to 'Dress from any Decade' across the last 200 years; however, no Footy Jumpers please. Let's save those for Footy Colours Day or Casual Day.
No hot lunches except for a free Hot Dog in roll/Cocktail Franks. Please remind your kids to bring their own lunch if they don't eat hot dogs. Same process as usual - kids put their paper bag containing their details into the lunch order box. No money needs to be included.
Every Friday night at 7.30pm, during the term, one of our amazing Teachers and Learning Support Officers, are reading their favourite book, which is being shared on our Facebook page, for our St Brigid's community to listen to. Both students and families are loving this story time and its a good chance for some quiet time at the end of school week.
The brickwork is nearing completion and then the back filling can start. We are still at the mercy of the weather so fingers crossed the Playground will be installed over the holidays once the back filling has reduced the size of the soil pile.
St Brigid's School Ballan supports the rights of all members of the school community to be provided with and engage in a safe, inclusive and supportive learning environment. This extends to the use of digital tools and online communities and is underpinned by our expectation of safe and responsible behaviour of all members of the school community. The school is committed to the pursuit of excellence in learning and teaching, integrating technology as an effective tool to achieve this goal. A Cybersafety Agreement has been sent home with every child to be signed by both the student and parent and be returned to school. Thank you to those families who have already returned agreements. If you are yet to do so, can you please sign and return to the office as soon as possible.
School Tours / Information Sessions are now available to book online. Please see the attached flyer for further information and share with family and friends.
Parent helpers/volunteers have recommenced. Please note that all parent helpers & volunteers must meet the requirements as outlined in the attached Volunteer Agreement Form. Also attached is a copy of the school's Code of Conduct document.
We look forward to seeing you around the school!
Please see the attached letter from Vicroads in relation to the speed limit changes to Inglis Street.
| | | | | | |
| --- | --- | --- | --- | --- | --- |
| | 1st Sunday | 2nd Sunday | 3rd Sunday | 4th Sunday | 5th Sunday |
| Saturday 6.30pm | Dunnstown | Springbank | Dunnstown | Clarkes Hill | Springbank |
| Sunday 8.45am | Gordon | Bungaree | Gordon | Gordon | Bungaree |
| Sunday 10.30am | Ballan | Ballan | Ballan | Ballan | Ballan |
Vinnies launches 2021 Winter Appeal to support homelessness:
As Vinnies responds to a growing demand for services following the end of JobKeeper and cuts to Job Seeker, the National Council of St Vincent de Paul Society in Australia is calling for donations to help support the rising number of people experiencing or at risk of homelessness, including children, which have all been exacerbated by the economic impact of the COVID-19 pandemic. The Society provides vital services and support for individuals and families facing financial hardship. With generous support from the public, Vinnies aims to maintain the dignity of those on the edge and restore hope to people who have fallen on hard times. To donate go to https://donate.vinnies.org.au/winter-appeal
QR Code Gordon Parish:
The Victorian Government has introduced a new centralized QR code system that all Victorians must follow. The QR Code Service will automatically record the date, time and location of your visit. All parishioners must sign-in using the QR codes. If you do not have a mobile phone or you have left your phone at home, then please use the sign-in log sheet placed at the lobby area/inner porch of the church. The sign-in log sheets are held in the Gordon Parish Office so that they can be easily accessed, if needed.